Living Learning Books
Home School Science Curriculum & Activity Guides
for the Classical Child
112 Heather Ridge Dr. Pelham AL 35124
205-620-3365
Photo Gallery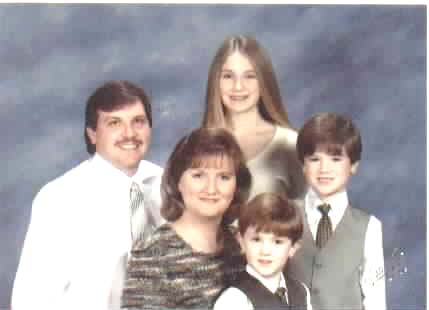 Meet the Strenkowski Family!
Jack and Sandi with children Jennifer, Daniel (in my lap) and John Gregory!



Sandi's kids making caterpillar cookies
John Gregory-6 and Daniel/Spiderman-4

Wala! Caterpillar cookies!


Sandi's kids making elephant cupcakes


What a cute chef!


Butterfly Handprints - What a fun mess!


The finished work of art.


Nora and Jia,
Daughters of Suzanne from CT!
ClickHERE

to read their precious story!


Nora with her friends, Mary (2),
Grace, (5) and Gabriella (4)


Whose picture will go here?


Send some pictures of YOUR kids
having fun with Living Learning Books!

Home

Read Introduction

Level 1
Life Science

Level 2
Astronomy/Earth

Level 3
Chemistry

Place Order

Message Board

Photo Gallery

Links

Slide Shows

Lesson Plans for Other Subjects

Contact Us
Like Free Books?
Register to Win $50 in Free Usborne Books!
Visit this Classical Education Website
The Well Trained Mind
Find Used Homeschool Curriculum at
Vegsource Homeschool
Usborne Books has a Homeschool Site!
Usborne Homeschool